Gallery
varchana
Here are the kolams and rangolis in this page:
Diwali Rangoli - Contest - 2009
Golu Marapachi Doll
This kolam is done by my mother in law during our Thalai Diwali celebration this year.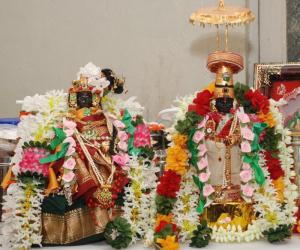 This Marapachi Bommai is Decorated as Sri Ranganathar and Ranganayaki thayar. Our Golu was adorned with this Marapachi Bommai.