Let's go on a cruise!
Submitted by

admin

on Wed, 2011-08-10 16:59
My Gallery
Hi all,

How are you all doing? Schools are yet to resume at our end of the globe and we have a few more days of our summer vacation left. It is upto us to enjoy them to their fullest. After spending some time thinking about what could be done in these last few days of summer, this is what we've come up with:- What could be more relaxing and rewarding that going on a cruise with friends and family? Won't you please join us?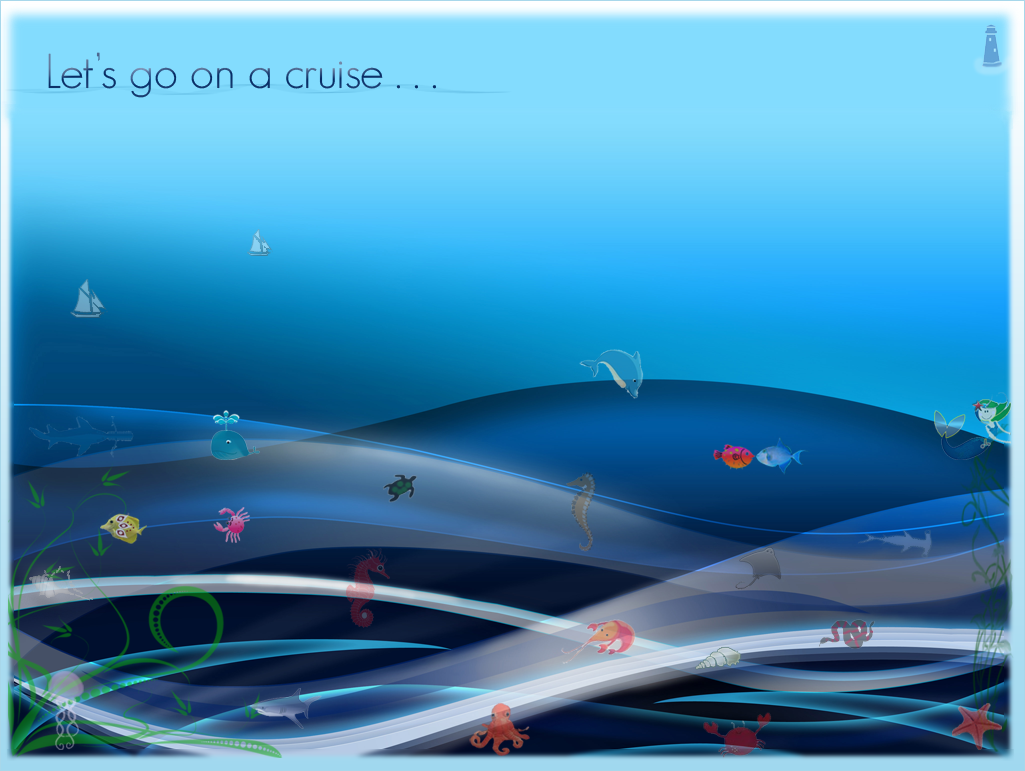 Here is the plan; let's imagine we're going on a cruise with our friends and family for a few days to take a break from our daily life. Let's enjoy fun things like snorkeling, fishing, boating, and going on sight-seeing day trips on islands while the ship is docked. Imagine watching the sunrise/sunset from the deck of the ship, enjoying the various sumptuous cuisines from around the globe, and participating in the different activities in the company of our friends. As part of memories from the trip, we'll bring back artsy souvenirs to keep which remind us of the various sea-creatures we met with during this trip.
Here is what we're going to do. Notice the sea-theme image shown at the top? Behind those beautiful blue waves lies a vibrant world of sea-creatures. I'm sure you can spot most of them, although some of them are quite sneaky and don't show themselves. Do you think we could each make a rangoli taking atleast one sea-creature from this theme for reference? We hope you'll join us in this wonderful sea-journey with family and friends. Also, if you had had the pleasure of having gone on a cruise before, please share your experiences with us – the good and the bad.
Happy Cruising!


PS- Can you try to name all the sea creatures that is shown in this image and email us? Let's see who gets them all correct. We'll post the members' names in a few days from today.


Updated on Auguest 22 - 2011:
Everybody is on board, let's have a great journey together!


http://www.ikolam.com/campaigns/2011/lets-go-on-a-cruise