Jack O' lantern
Created by jkmrao on 2011-10-30,
Happy Halloween, the day of ghosts and goblins , tricks and treats, merriment and gaiety! Enjoy!
Regards! - mOhana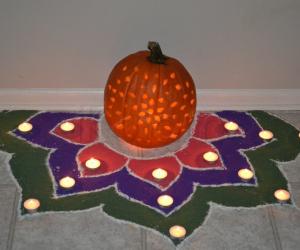 Diwali and Halloween have come at the same time this year. So, I wanted to combine both the traditions - Diyas for Diwali and Carved Pumpkin for Halloween.