chitra poornima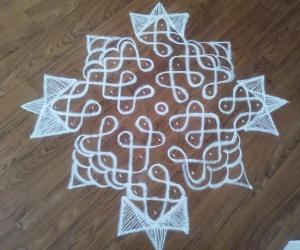 Rangoli 7X7 Chikku Series-50: CHITHRA POURNAMI SPECIAL CHIKKU-50 by RaghaRadha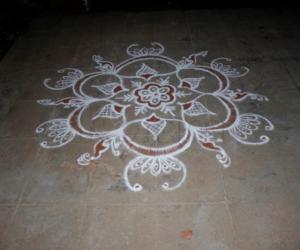 Created by aarchi on 2012-05-06,
Hi Friends My small free hand kolam with kavi for chithra pournami. Your views please
8th of may this year has many special attributes. Narasimha jeyanthy, Chitra poornima, sampadh gowri viradham, chitragupta pooja, deivendra pooja all fall in this day. So a special kolam today!