Shivaratri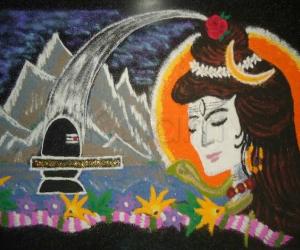 Created by Purni on 2014-02-26,
May All Your Prayers be answered and May Lord Shiva Bless You All with Success, Prosperity & Happiness today & always..... Special Shivaratri Wishes to You & Yours....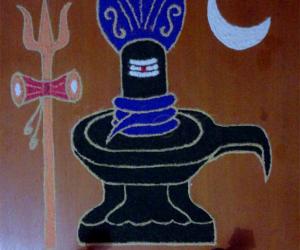 Happy MahaShivarAthri.
My Shiva vandana at home with this rangoli.
Dot grid 9 X 9 - extend 3 X 4 at top for Nagaraja's hood.