colour kolams floor version
Here are the kolams and rangolis in this page:
Happy Deepavali 2014
Thai Velli Kolam 2
Navarathri Special-4
Wishing all Ikolam family Very Happy Deepavali.Rangoli free hand design colour kolams floor version: Happy Deepavali 2014 by vijaysowmya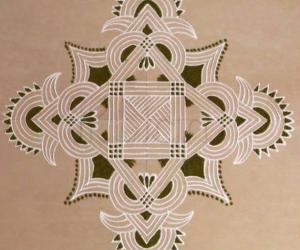 Dear friends..Today is second friday of thai maasam. Here is a padikolam design with white powder and green colour. After a long time I am drawing a white powder kolam in my floor. Your views please.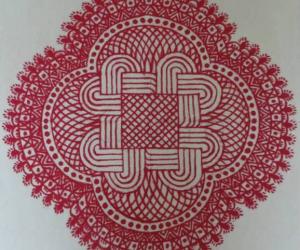 Dear friends...Today's colour of the day for navarathri is Red. A Padi kolam based on this colour